Kindergarten
Welcome to The Banksia Room
-Our Approved Kindergarten Program-
The Early Childhood Teacher and Educators in The Banksia Room strive to provide ways for children to develop their social, emotional and intellectual skills while they attend the
Approved Kindergarten Program.
The class engages with the local school to participate in visits to the library meeting with Prep teachers and attend events like under 8's Day, ANZAC day ceremonies and cultural celebrations, this allows the children to begin to see what "big school" life is like and make the transition much easier.
The Banksia children are encouraged to be leaders, they lead the centre in our daily Acknowledgement of Country and assist with the community garden, raising the flags and setting up in the restaurant.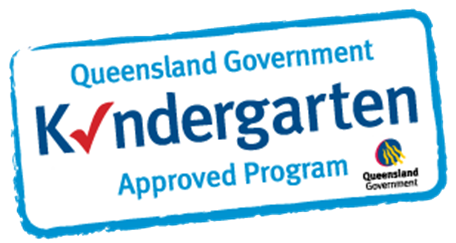 Kindergarten  Counts!
We offer a Queensland Government Approved Kindergarten Program which is delivered by Miss Sandie who is a working towards being a Qualified Teacher and has over 5 years experience.
Our program runs 15 hours a week, 40 weeks a year, for the year prior to prep.
At Kindergarten your child will grow socially and emotionally. Their ability to think, use and recognise language and their fine motor skills will be developed through play, art, dance, music, movement and interacting with others.